Three Ring Circus is an insider's look at Kobe Bryant's, Shaquille O'Neal's, and Phil Jackson's dominating, and sometimes erratic, time with the Los Angeles Lakers. It was written and researched before Bryant's death in a helicopter accident on January 26, 2020.
The author, Jeff Pearlman, said that some sources expressed regret about the stories they told him after Bryant's death. Jackson himself was even quoted calling Bryant a "juvenile narcissist." There is also an excerpt from O'Neal along the lines of, "nobody wanted to play with Kobe." Would the book be different if Pearlman started working on it after Kobe's death? Probably. Some people probably would not have told Pearlman some of the stories after Bryant's tragic death.
Kobe Bryant and Shaquille (Shaq) O'Neal played together with the Los Angeles Lakers from 1996 to 2004. O'Neal was already a 4-time all-star and dominant player with his first team the Orlando Magic. When he joined the Lakers in 1996, Bryant was straight out of high school and was, at the time, the youngest player in NBA history. At times they reportedly loathed each other, but they still managed to win 3 straight championships together in Los Angeles from 2000-2002.
Shaq thought he was the leader of the team. Kobe did not want to follow Shaq or anyone else. Shaq liked the offense being run through him. Kobe wanted the offense to revolve around him. Shaq wanted Kobe to show him a certain respect and Kobe did not. Shaq liked to be the undisputed star of the team.
The book is not a love letter to Shaq. There are stories told by players who call Shaq a great teammate. There are jokes made about Shaq's movie career but some people shared nice anecdotes about working on the movies with Shaq (if not the movies themselves). The book details actions or words by Shaq that seemed immature or petty, like the time he postponed surgery on his foot until right before the start of a season.
The book is harsh towards coach Dale Harris, who was later ultimately replaced by Phil Jackson, the former Chicago Bulls coach. Players called Harris "Dull Harris" because of how much he talked when trying to explain strategy. (In contrast, Chuck Daly, the Detroit Pistons coach, was said to speak to players in soundbites.) Harris never did. There is a story that once when Harris was unable to speak he showed the team a video cassette of him explaining some defensive techniques for about 30 minutes.
I think Phil Jackson comes across better than Dale Harris. Phil Jackson had won 6 titles with the Chicago Bulls, which gave him a credibility that Harris lacked. Jackson sometimes would let situations on the team play out.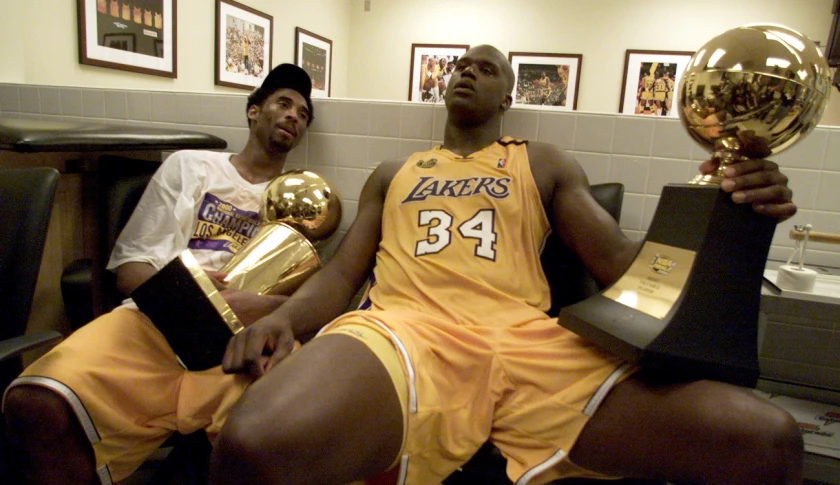 There are more characters in the book than Shaq and Kobe. Rick Fox came over from the Celtics, after agreeing to and then losing a large contract, and he had an impact on the team. Veteran guard Brian Shaw, who had seen a lot during his time in the league, was a steadying influence. Derek Fisher, from the University of Arkansas-Little Rock, joined the team as a rookie the same year as Kobe and went on to have a good NBA career.
The book is an interesting look back at the NBA and one of the storied franchises in the league from over twenty years ago. The book goes into some detail about the state of the Lakers before Kobe and Shaq joined them, and this includes details about Magic Johnson's brief comeback as a player.
The McAllen Library has a copy of Three Ring Circus to borrow. It can also be checked out on the CloudLibrary app using your McAllen Library card.